Vastint Waterfront Gdynia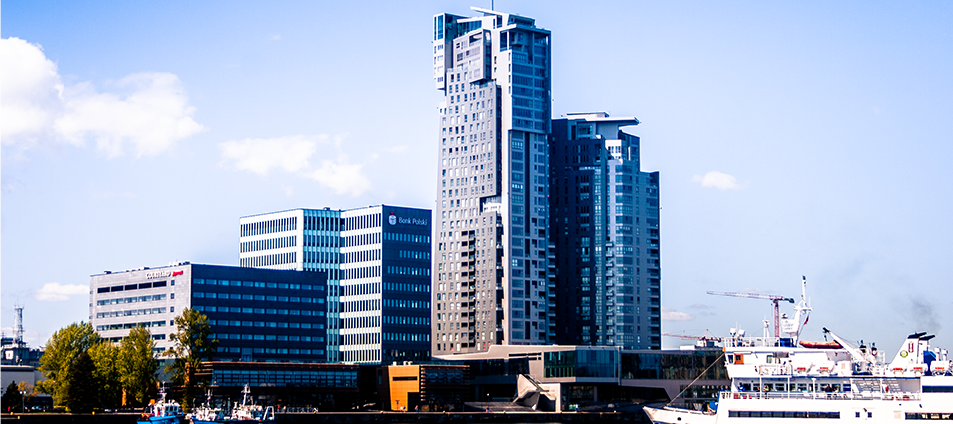 Gdynia Waterfront
Gdynia Waterfront is a compound of two buildings put in operation in 2015, with a total utility area of 20 000 m2. Situated at 21 George Washington Street, between the office buildings Sea Towers and Gemini Centre. It composes of a eleven-storey office building and a nine-storey Marriott Courtyard Hotel. The garage area of both buildings is joined.
The office building holds headquarters of one of the bans, the ground floor embraces numerus cafes and restaurants. The penthouse holds an observation deck with a panoramic view of the city.
The second building holds a four-star hotel of the Marriott Courtyard franchise. There are over 200 rooms along with a convention centre of 650m2 area. .
GEO-KAT has executed in scope of the Building Automation:

• Design, Execution and delivery of power-control switchgears
• Execution of cable routes and cabling with material delivery
• Assembly and connection of devices
• Electrical testing, electrical connection testing,
• Support by commissioning the Building Automation System
Gallery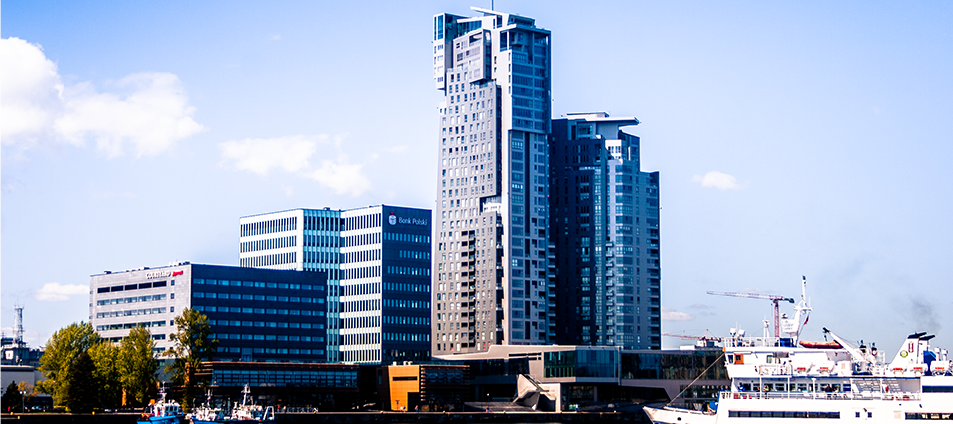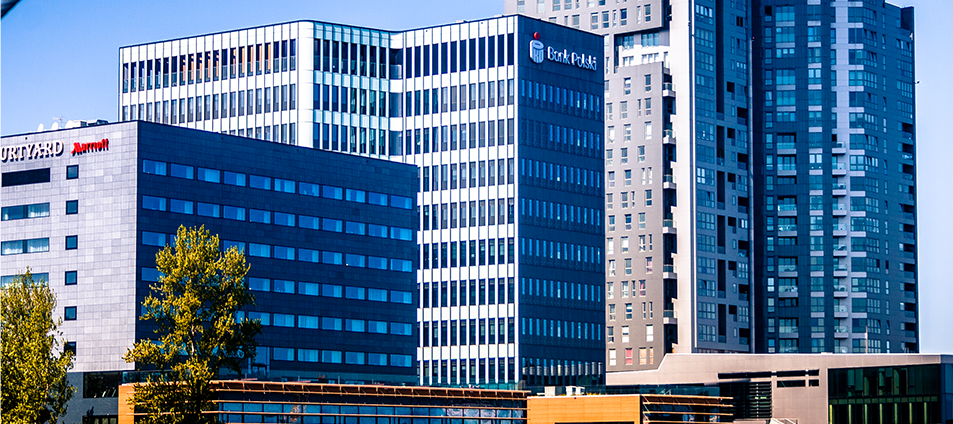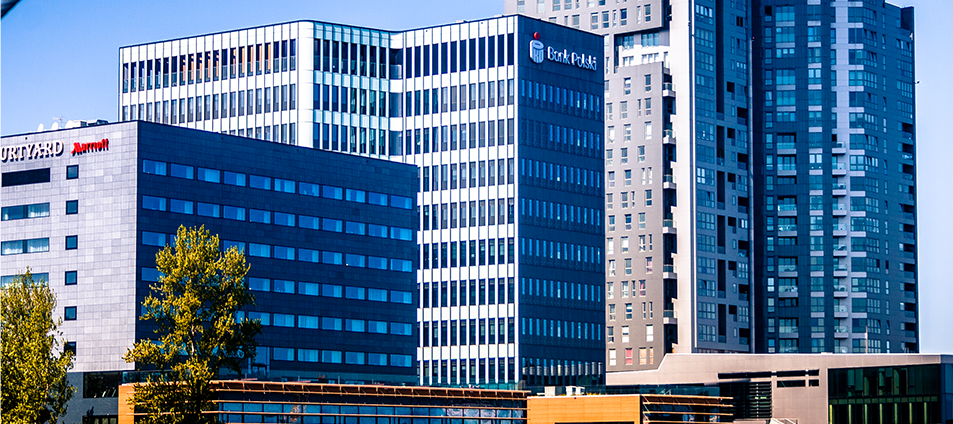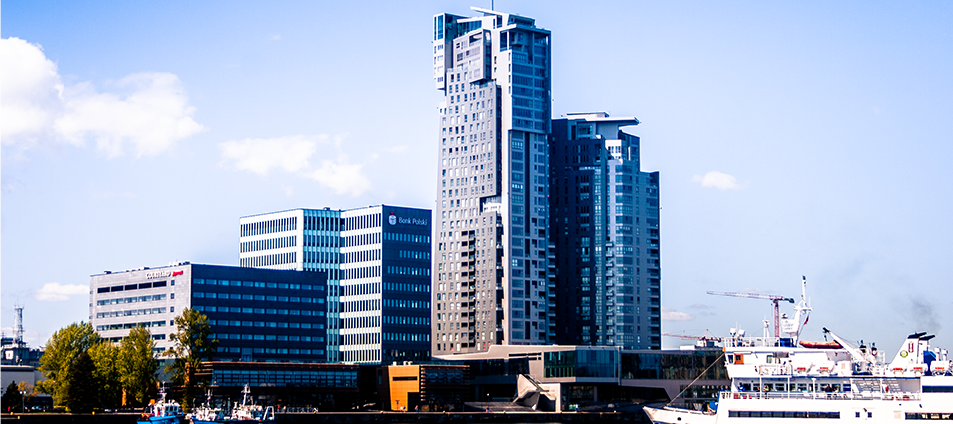 1
/3